Project Status: In Progress
OVERVIEW
---
Across WA, temperatures vary immensely such that when designing asphalt pavements, accounting for these temperature ranges can have a large impact on pavement thickness. To better understand how to cater for the extreme heat fluctuations pavements experience in WA, WARRIP has undertaken the collection of data from instruments installed in pavements located in Perth and Karratha as part of this project. So far, collected data from these sites have been used to correlate key climatic factors to measured in-pavement temperatures, and a model that can estimate hourly pavement temperatures at any depth has been developed. From this, the potential for thinner, more cost-effective asphalt pavement designs for future roads is expected.
---
SUMMARY
---
Stage 1 : INVESTIGATION OF IN-PAVEMENT TEMPERATURE PROFILES FOR FULL-DEPTH ASPHALT PAVEMENTS IN WA
Evaluating and monitoring the range of temperatures in asphalt pavements to understand the relationship between temperature and asphalt fatigue
BACKGROUND
The strength of asphalt is dependent on temperature, rate of loading and magnitude of loading. The current Austroads design procedure use a single temperature, the Weighted Mean Annual Pavement Temperature (WMAPT), for the design of asphalt pavements. WMAPT's are provided for major population centres in Australia.

In hotter climates, this results in thick asphalt pavement designs, as the asphalt strength reduce at higher temperatures. However, there is limited evidence to support this.

WHAT ARE THE FACTORS INFLUENCING ASPHALT PERFORMANCE?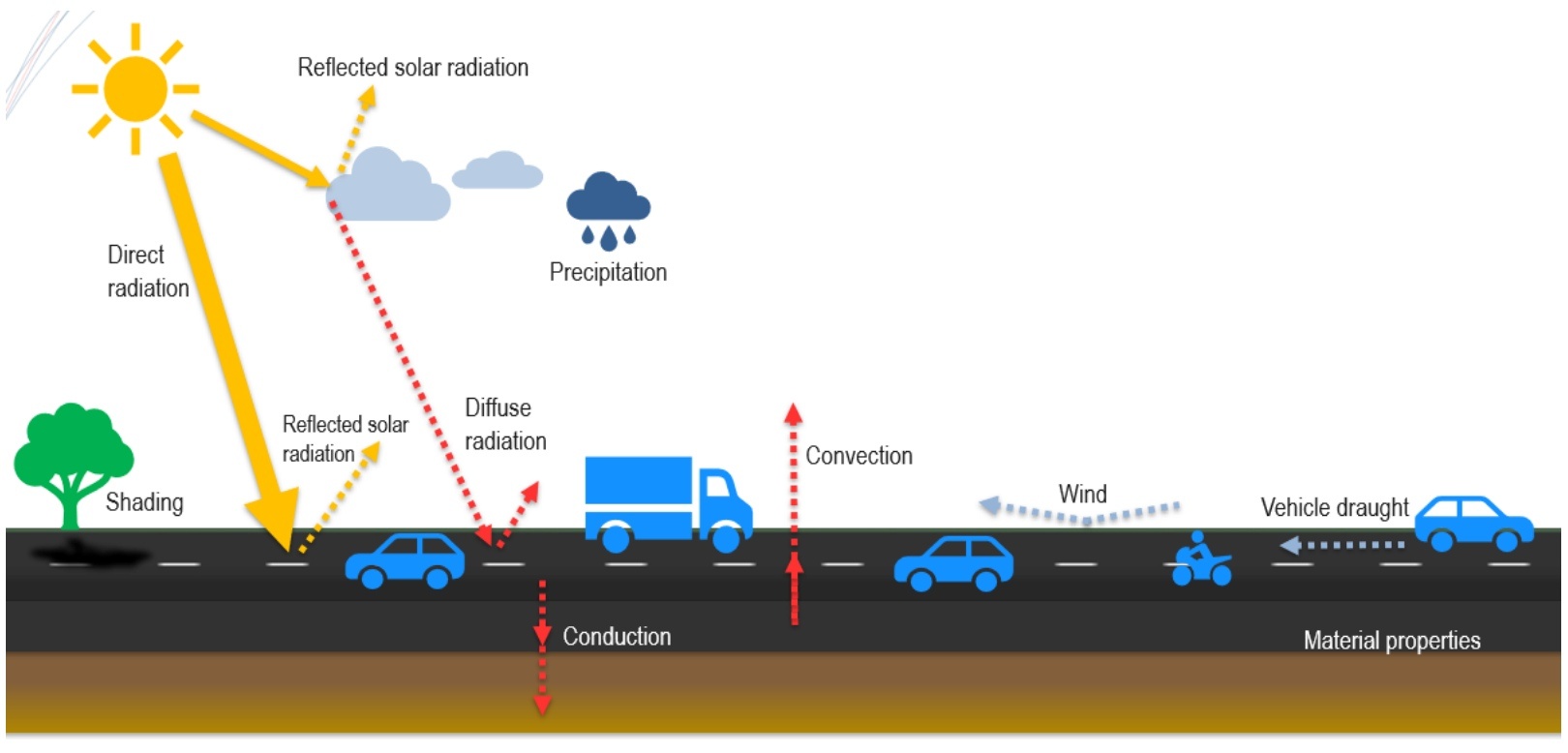 WHAT DID WE DO?
Instrumented selected sites with temperature gauges at various depths.
Installed weather stations near instrumented sites.
Monitored over 24 months.
Reviewed data.
Developed temperature model to predict performance
INSTALLED TEMPERATURE GAUGES AND WEATHER STATION
WHAT DID WE FIND?
Relative mild summers 2016/17 & 2017/18.
Kwinana Freeway section reached a maximum surface temperature of 60 ºC.
In February 2019 the Karratha site reached a maximum temperature of 63 °C at the 45 mm sensor (likely close to 70 °C at the surface).
Average mid-depth temperatures in the asphalt pavement over year one 25.3 ºC and 25.5 ºC for year two, lower than the WMAPT value for Perth of 29 ºC.
Models proposed for day and night temperatures in full depth asphalt.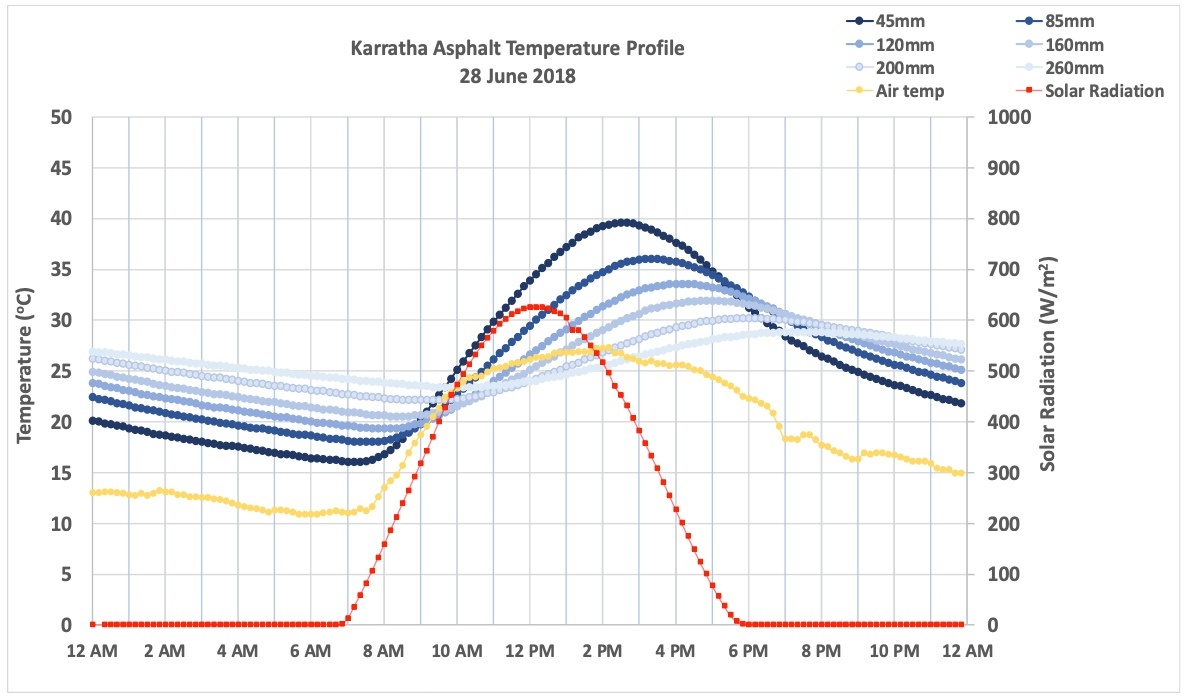 Monitor both sites for another 24 months to document warmer summers.

Work may potentially feed into improvements of current Austroads design procedure.
Future Considerations
Can climate change variables be incorporated into the to gauge sustainability of designs?
What is the impact of lane effects, wind draught and shading from vehicles on temperature?
PRESENTATIONS
---
CONTRACT REPORTS
---